The WABA Men's Initiative was born in October 2006.

The inaugual meeting was held in Penang, Malaysia, in conjunction with the WABA Gender Training Workshop.

Members of the Men's Working Group comprising of 6 men from Sweden, Swaziland, India, Pakistan and Argentina, developed the Initiative's vision, mission, goals, objectives and action plan.
A world where breastfeeding is a cultural norm and where men support women and families to feed and optimally care for their infants and young children, thus contributing to a just gender equal and healthy society.
To create an enabling environment where men, particularly fathers, participate actively and share responsibilities with women in optimally caring for their infants and young children, through advocacy, education and capacity building.
Goals
To increase and enhance involvement of fathers in parenting and supporting breastfeeding.

To increase the participation of men, especially fathers, childcare, sharing domestic responsibilities, including raising men's awareness on women's and children's rights, reproductive health issues and safe sex.

To support efforts that ensures greater gender equality in all societies in order to bring about an enabling environment for breastfeeding, family health and well-being.
Happenings!

Message from the Men's Working Group Coordinator

WABA MWG Coordinator New Year Message 2012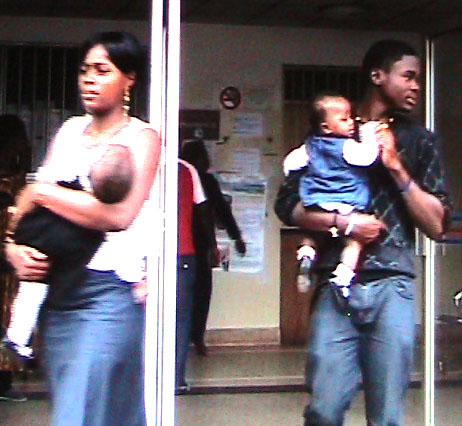 On behalf of WABA MWG I would like to wish you all a Happy New Year and I hope your 2012 is off to a great start. The month of January is a time for new beginnings, but it is also a moment when we reflect on the previous year. In 2011, Men's Initiative began exciting new programs with a review of its activity sheet to meet up with current challenges. We lost dear ones, but we also received new faces on board. At the same time we have reaffirmed our commitment to continue to promote, protect and support breastfeeding in various ways through community of learning open distance skills training opportunities. We are proud of all we achieved in 2011 especially with the reshaping of the Men's Initiative e-newsletter. We could not have done it without the support of all at WABA Secretariat, our partners, national networks, regional networks, donors and people like you, who are passionate about the work we do. In your various countries and regions, there are many ways you can play an active role in changing the world through information, education and support of expectant mothers and lactating mothers. Find out more about WABA Men's Initiative campaigns and get creative with your awareness raising activities! Take a chance to inform and engage people on important global infant and young child feeding issues. Also remember that change doesn't happen on its own. We have to act collectively. When at http://uk.youtube.com/camlink99, click on breastfeeding promotion at the right corner and you will find yourself at"http://www.waba.org.my" web site. Congratulations to our IT specialists for connecting us better every day. We wish that 2012 should open the door for "Peace, Good Health, the achievement of your heart's desires and Happiness!




MWG, James's blog

Articles added:

Daddy Speaks: NFL Pro 'Justin Forsett' Talks.... Breastfeeding

Fathers Hold Key to Breastfeeding Success

Men's Initiative Newsletters

Bringing Men on Board Maternal and Child Mortality Protection

Childcare And Fatherhood: Scandinavian Perspectives

Secretary-General focuses on role of fathers for International Day of Families

Becoming a Better Dad:
Seven Ways Your Spouse Can Help.

Here are some useful tips for new fathers on " Advice for Daddies from the Mommies"
written by Amenda Schewaga


Research Paper Released. More..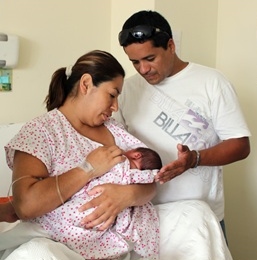 If you would like to share any stories , photographs about fathers , or activity ideas or any links to interesting and relevant content for men's web site, please send an email to

[email protected]

. You can also visit facebook page of WABA Men's intiative and post relevant content or your feedback/comments.